James Hoffmann - How To Make The Best Coffee At Home
Product description
Coffee book - How To Make The Best Coffee At Home
We all expect to be able to buy an excellent cup of coffee from the many brilliant coffee shops available. But what about the coffee we make at home? Shouldn't that be just as good? With this new coffee book by James Hoffmann, How To Make The Best Coffee At Home, you learn how to bring your brewing at home to a higher level.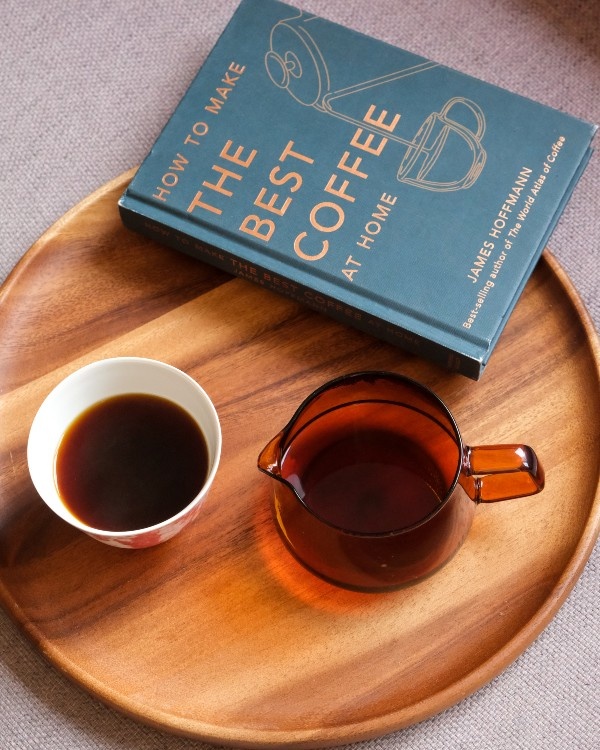 James Hoffmann
James Hoffmann is a familiar face for every one who loves, or works with coffee. His books are very populair. His first book about coffee, called 'The World Atlas of Coffee' stretches all facets of coffee: from plant, to roasting, to drinking. Apart from writing interesting books, James Hoffmann is well-known for his work at the British Specialty roastery Square Mile Coffee, as well as his extremely informative (and popular) equipment and coffee reviews on his YouTube and Instagram channels.
Home barista book
In his latest book, James demonstrates everything you need to know to make consistently excellent coffee at home, including: what equipment and tools are worth buying, and what isn't; how to grind coffee; the basics of brewing for all major equipment (cafetiere, aeropress, stovetop, etc); understanding coffee drinks, from the cortado to latte; and the perfect espresso.