Crema The WDT Tool (Black)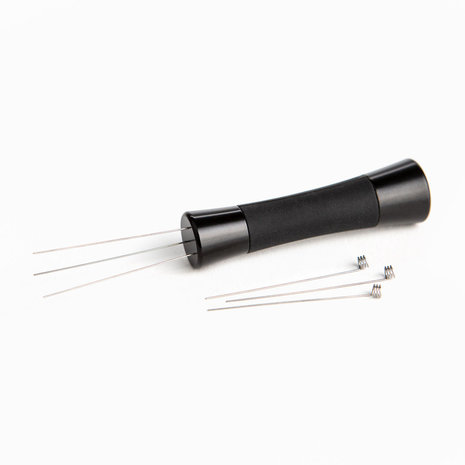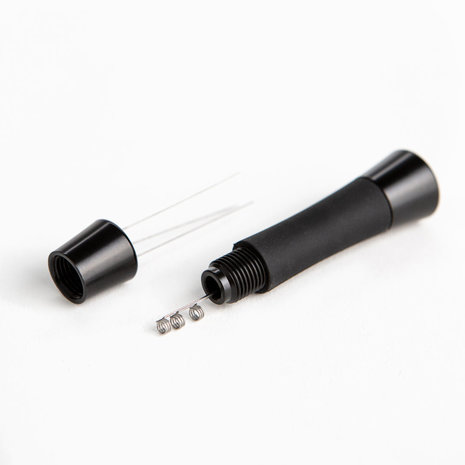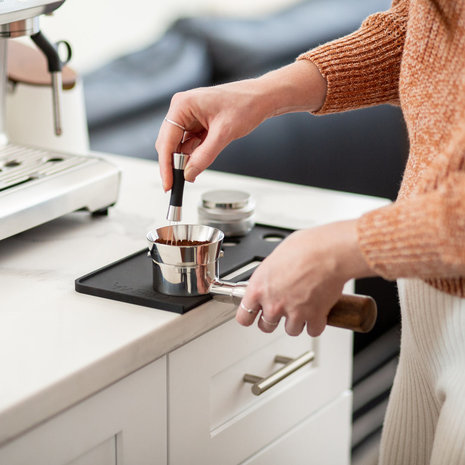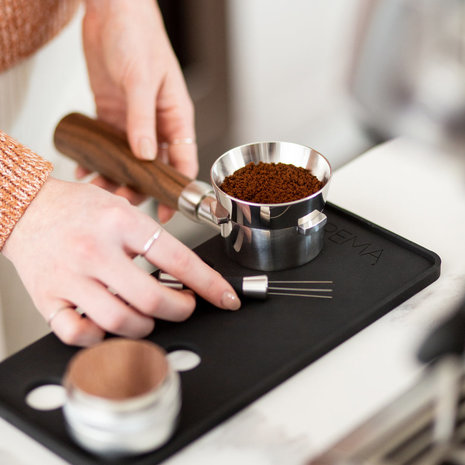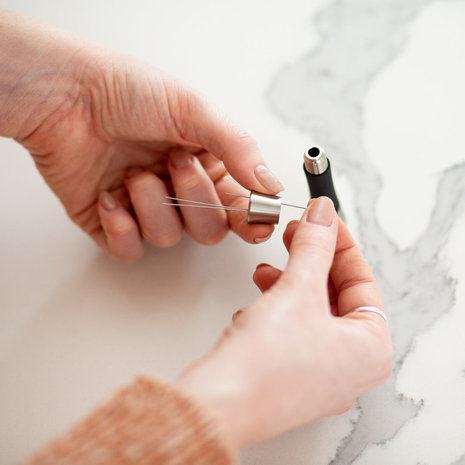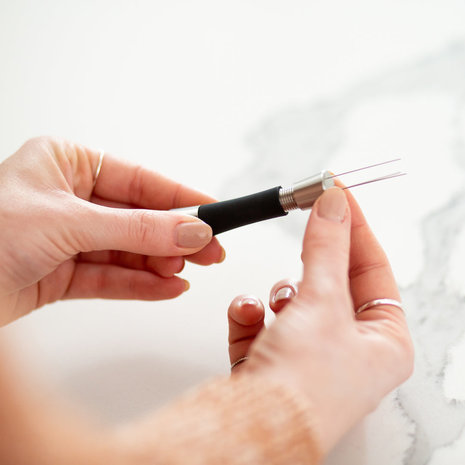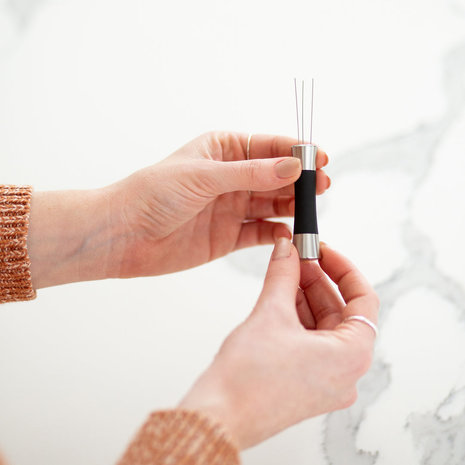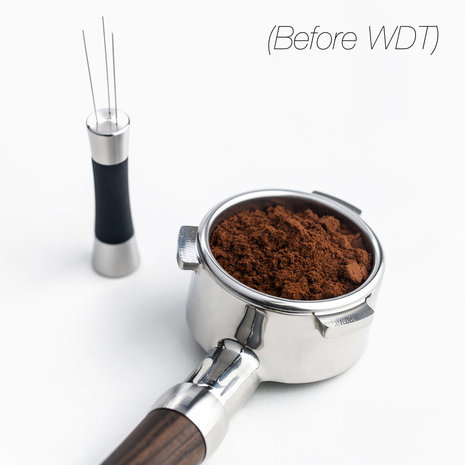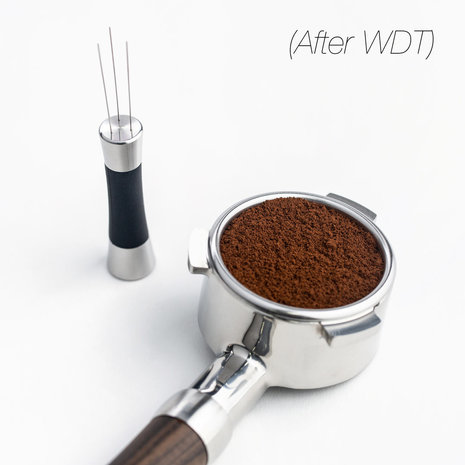 Product description
Crema - The WDT-Tool
A Custom designed WDT tool machined from solid stainless steel and is meticulously designed with both ergonomics and function in mind. The pen-like shape, coupled with the soft, silicone grip, provides a natural, comfortable fit in the hands and aids in a natural stirring motion during use.

Each tool comes with 6 needles/pins - 3 for use and 3 as backup. These pins are 0.4mm thick, and are completely removable, should they ever need to be stored or replaced. If you're traveling and on the go with something like the Flair, toss the pins into the build-in storage vault and pack the tool safely with the rest of your kit.

The three-pin design keeps the tool slim and sleek, and allows for full control over your rake pattern and technique. This design also allows for compatibility with a wider range of narrow portafilter applications, such as the baskets found on the Flair espresso machines.


What is WDT?
WDT, or Weiss Distribution Technique, is a method of puck preparation that aims to evenly distribute coffee grounds in your portafilter, providing a more uniform and TASTY extraction.

The thin wires of the tool are used to rake the grounds before tamping, which breaks up clumps that can be left behind from your grinder. Left untouched, these clumps can cause uneven pockets or gaps in the tamped coffee bed, which typically leads to channeling and spurting during extraction. Not only does channeling and spurting cause a huge mess, but even worse, these are indications that your coffee is being extracted unevenly, leaving you with undesirable flavors in your cup.

When used correctly, a WDT tool can help ensure that your grounds are consistent, clump free, and are extracting all of the lovely flavors your coffee has to offer.