Crema The Arc Knock Box (White)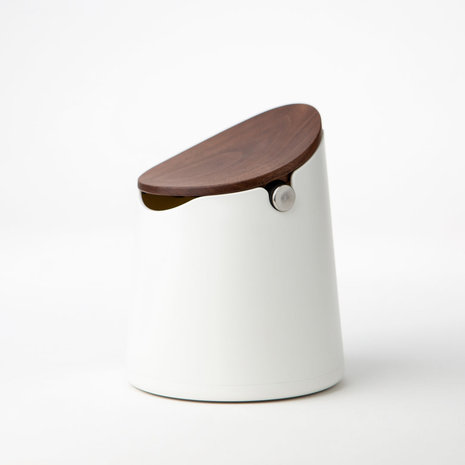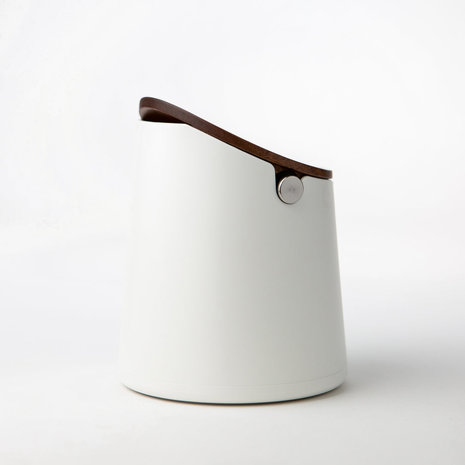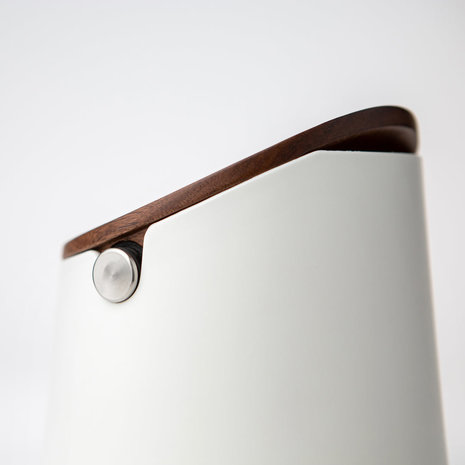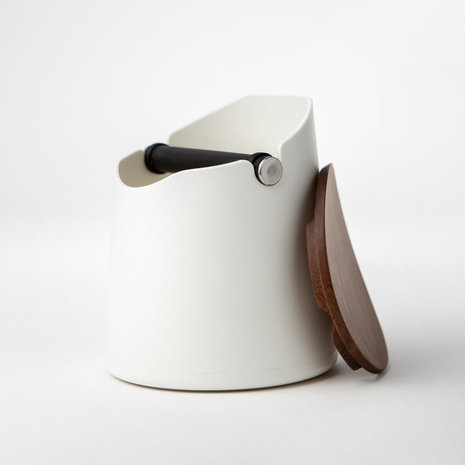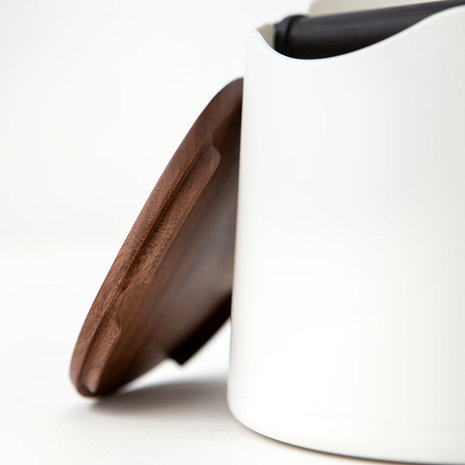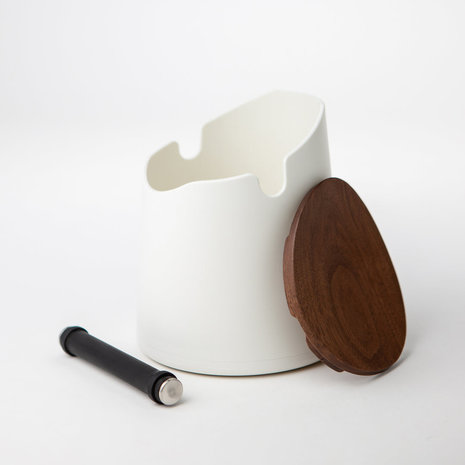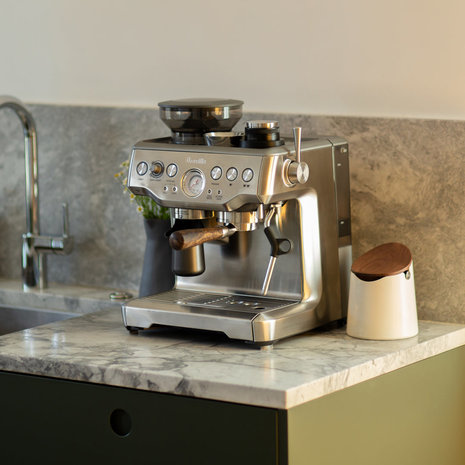 Product description
Crema - The Arc Knock Box
Sleek, elegant, and modernly designed, the Arc can now be implemented to work with the design elements of your home and espresso station, instead of working against them.
Crowned with our delicately crafted all-natural black walnut lids, gone are the days of staring down into the lifeless remains of pucks-since-past. Simply remove the lid, knock away, and close it back up to hide the funky-monkey esp-mess-o left inside.
Note: Walnut lid colors may differ slightly due to naturally occurring variations in color and grain pattern. 
All-natural Wood Lid
Made of black walnut, the lid adds a stylish touch to your countertop while keeping old, discarded pucks out of view.
Removable Cross-bar
The removable stainless steel silicone-lined cross bar provides a dampened, but firm, knocking surface that won't send your portafilter flying like a trampoline.
Built-in Airflow Vents
To help with moisture control, we've designed the body and lid with front and rear vent openings, allowing for steam and air exchange while the lid is in place.
Strong & Sturdy
The ABS molded body is stain-resistant and holds approximately 12-16 espresso pucks (portafilter size dependent). The bottom of the base comes equipped with a non-slip rubber foot, ensuring your Arc stays put under pressure.
Care Instructions:
Hand washing is recommended for the body and the removable cross bar. To clean the lid, wipe with a slightly damp cloth. Emptying your used grounds on a regular basis is recommended, as to help avoid natural mold build-up on the damp grounds.