Crema Tamper & Distributor Combo 53.3mm (Black)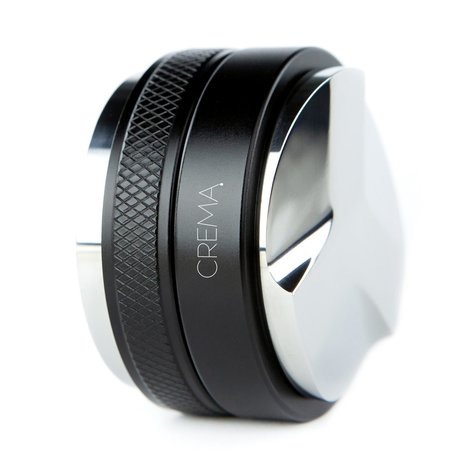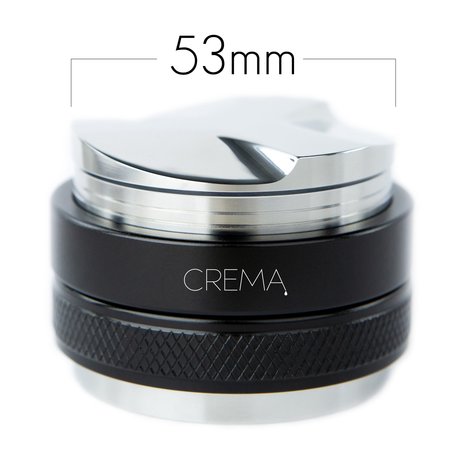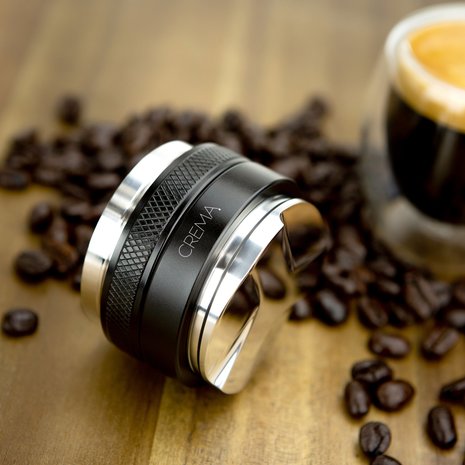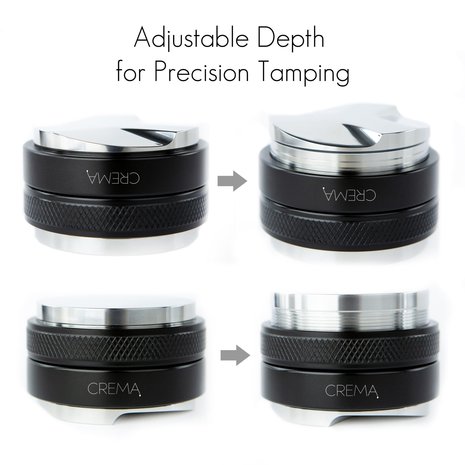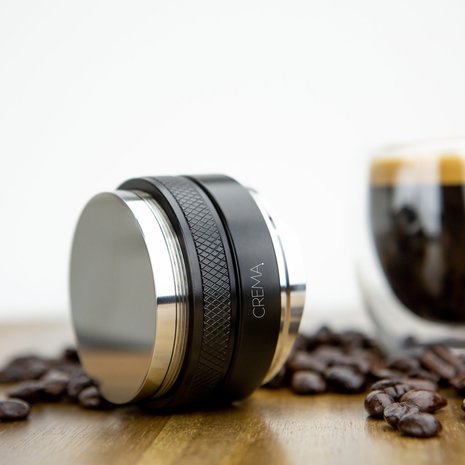 Product description
Crema - Tamper & Distributor Combo 53.3mm
The 53.3mm double-sided tamper & distributor combo is specifically designed for the Sage 54mm portafilter baskets. This includes, but is not limited to, the Sage Barista Express, Pro, Touch, Bambino Plus, Infuser and Duo-Temp Pro. This convenient dual-purpose distribution/tamping tool allows you to evenly distribute your coffee grounds, and then tamp your grounds with consistent pressure, every time.
STEP 1 - Load your portafilter basket with the desired amount of freshly ground coffee.
STEP 2 - Retract the distributor side to it's shallowest depth, and place the distributor on your portafilter, blade side down.
STEP 3 - Gently spin the distributor until your coffee grounds have been evenly distributed and leveled. If the distributor does not reach the coffee, adjust the depth accordingly. Note: you do not want to be applying heavy pressure to the grounds at this stage -- only enough to level the coffee in the basket.
STEP 4 - Flip the distributor over and extend the tamper (flat side) to its maximum height. Tamp your grounds to your desired pressure.
STEP 5 - For consistent tamping every time, adjust the tamper depth so it matches the depth of the tamp you created in Step 4.
NOTE: Crema Coffee Products is not affiliated, associated, authorized, endorsed by, or in any way connected with Breville Pty Limited (Breville) and Sage Appliances GmbH, or any of its subsidiaries or its affiliates.


Reviews
Posted by: Wouter on 5 September 2023


Super accessoire..
Heel handig om elke espresso te laten slagen

...

Super accessoire.. Heel handig om elke espresso te laten slagen

De distributor verdeeld goed
De tamper is heel handig op de juiste diepte in te stellen

Read more

Read less

Posted by: Rez@ on 13 April 2023

Posted by: Kim on 24 December 2021

Steeds weer dezelfde perfecte espresso uit mijn Sage Barista touch met deze vernuftige distributor en tamper in één. Zet de distributor op de meest ondiepe stand en de tamper op 7,5 mm en you are ready to go! Maakt een wereld ...

Steeds weer dezelfde perfecte espresso uit mijn Sage Barista touch met deze vernuftige distributor en tamper in één. Zet de distributor op de meest ondiepe stand en de tamper op 7,5 mm en you are ready to go! Maakt een wereld van verschil.

Read more

Read less
Create your own review