Baratza Encore ESP (White)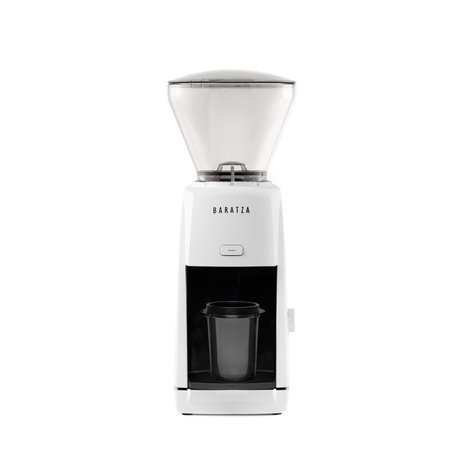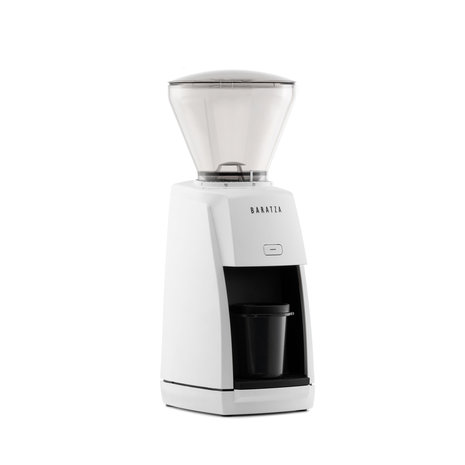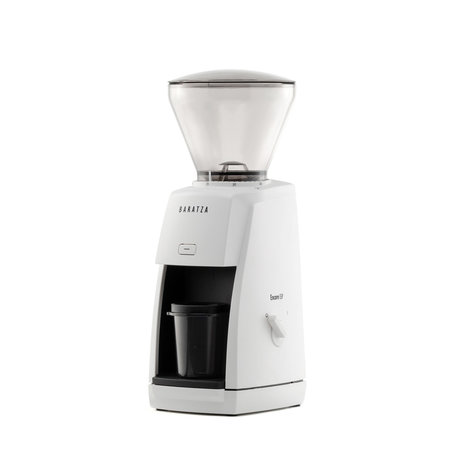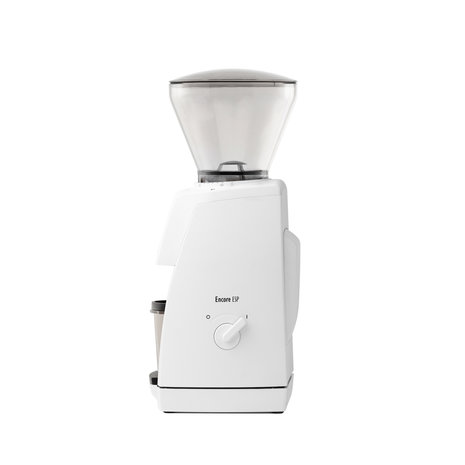 Product description
Baratza Encore ESP (White): the perfect home grinder for espresso and filter
The Baratza Encore ESP is the new version of the well-known Baratza grinder that only used to be suitable for filtercoffee. This version is re-engineered from the inside out, which resulted in an amazing grinder that is also able to deliver amazing espresso shots. With intuitive controls and a high-resolution grind range, Baratza designed this grinder to simplify the process of dialing in the perfect shot. Elevate your home espresso game with the Encore ESP!
Dosing cup and adapter
The 54mm dosing cup (and included 58mm adapter ring) make it easy to transfer grounds directly into a portafilter for less mess and an even distribution that's ready to tamp! Fits most home espresso machine portafilter baskets.
Burrs: micro- and macro adjustments for every brewing method
The Baratza Encore ESP comes with 40mm conical M2 steel burrs that produce consistent and precise grinds required for espresso and all other brew methods. Changing the grindsize between espresso and filter has never been so easy. Use the micro-steps between grind setting #1-20 for fine adjustments to hit that sweetspot for espresso, and use macro-adjustments from #21-40 for excellent filter grinds from percolator, aeropress or V60 to cold brew.
The Encore ESP's cone burr is easily removable with no additional tools, making cleaning and maintenance very easy. 
Powerful DC-Motor
A powerful, high torque DC motor effortlessly drives the burrs. This motor turns slowly resulting in cool, quieter operation, and permits long grinding duty cycles. The circuitry is equipped with an automatically resetting, thermal cutoff switch. With unique speed control, the Encore ESP uses a combination of gear and electronic speed reduction to control the rotation of the burr to 550 RPM. This slow speed reduces heat, noise, and static generation in the grinder. It also ensures that the beans feed smoothly into the burrs.
Looking for a single dose hopper for your Baratza grinder? You might want to check out this.
Specifications Baratza Encore ESP
- Weight: 3.1 kg
- Dimensions: 12 x 35 x 16 cm
- Power: 100-120VAC 50/60 Hz, 70W 0.8A or 220-240VAC 50/60 Hz, 80W, 0.5A class II
- Burrs: 40 mm Conical Burrs
- Grind/burrspeed: 550 RPM (1.5g/sec.—2.4g/sec)
- Hopper capacity: 230 Grams
- Start grinding: On/Off Switch
Reviews
Posted by: Ceci on 10 November 2023


I bought this coffee grinder once I swapped my espresso machine's pressurized basket for a non-pressurized one, and I re...

I bought this coffee grinder once I swapped my espresso machine's pressurized basket for a non-pressurized one, and I realized my hand grinder wasn't up to the task anymore. The Encore ESP totally met my needs, it grinds coffee more than fine enough for my DeLonghi Dedica and has improved my non-espresso coffee brewing as well. Its small footprint was a big reason why I chose it, and it looks tiny beside an already compact espresso machine. I was very pleasantly surprised by the quick and fairly silent grinding action (especially compared to other electric burr grinders I've had experience with) and the ease of use as well as how simple it is to disassemble it for cleaning. The only downside I can think of after a few weeks of use is that when grinding on finer settings it tends to retain some coffee grounds, but given everything else I mentioned I couldn't ask for more at this price.

quick and fairly silent (for a coffee grinder)
price
small footprint
grinds fine enough for my espresso machine
easy and intuitive operation

a fair amount of retention of ground coffee, especially on finer settings

Read more

Read less

Posted by: Ivo Bravo on 9 October 2023


Perfect in all ways, arrive on time and it was exactly like the videos and reviews I've saw.

...

Perfect in all ways, arrive on time and it was exactly like the videos and reviews I've saw.

Arrive on time
Came with stickers
The product brand new

Read more

Read less
Create your own review