Ascaso Steel Duo PID (Black)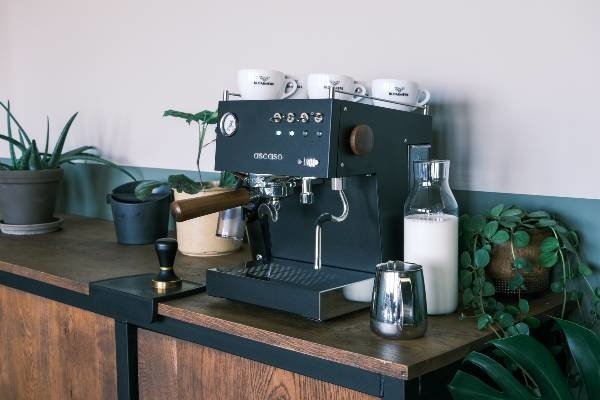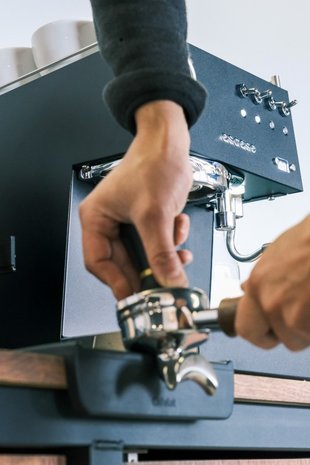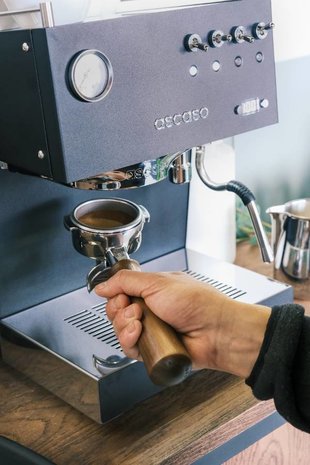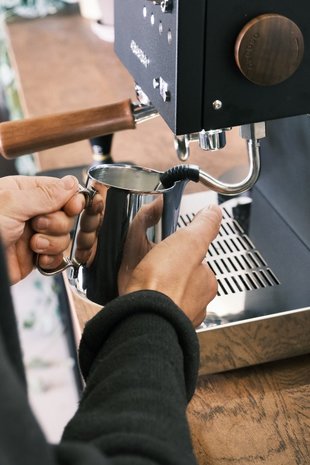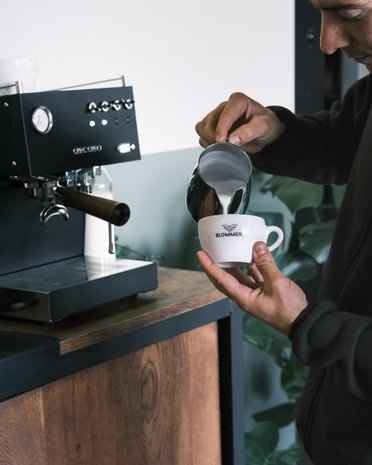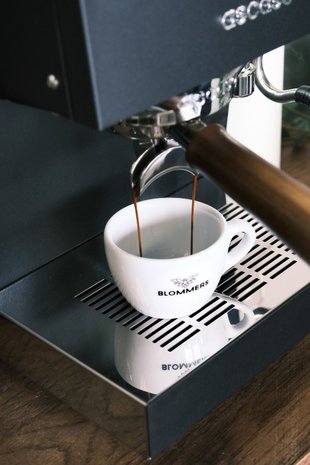 Product description
Ascaso Steel Duo PID Espresso Machine
The Ascaso Steel Duo PID is a professional espresso machine for at home. Make perfect espressos or cappuccinos of coffee bar quality with the Ascaso Steel thanks to the precise electronic PID temperature control, adjustable OPV, volumetric control and the double thermoblock. Thanks to the second thermoblock, it is possible to simultaneously prepare espresso and froth milk for cappuccino. You don't have to wait until the thermoblock has reached the right temperature, so you have steam faster to enjoy that delicious cappuccino. The machine is built with high quality materials and feels solid. With the industrial and sleek appearance, you really have a showpiece in the kitchen. We also encounter the machine in smaller offices with up to 10 employees.
Craft well, very well" This is Ascaso's motto.
The Ascaso machines are made by hand in Barcelona. Ascaso wants to make reliable machines by building them with the utmost care and using a professional brew group and high-quality materials.
Features Ascaso Duo espresso machine
Semi-automatic espresso machine
Separate thermoblock for steam (new model with 25% more power)
Energy efficient
58 mm portafilter with wooden handle
2 liter water tank
Standby option
Cup warmer
Barista lighting
Espresso shot counter
Easily adjustable pump pressure
Metal knobs work great and give industrial look
Product demonstration video
Robust industrial frame
Built with high quality materials such as aluminum, stainless steel and brass. The use of plastic is kept to a minimum.
Cool touch steam pipe
Multi-directional up to 360º, and does not heat up. This reduces the risk of burns and is easy to clean because the proteins do not adhere directly to the steam pipe.
Powerful steam
The new aluminum + stainless steel group guarantees continuous and unlimited steam. Thanks to the fact that no limescale builds up on the stainless steel circuit, the service life is many times longer.
Thermoblock benefits
Thermal stability, thanks to the high capacity, long internal pipe, optimized with electronic temperature control.
Continuous clean water for every preparation. The quality of the water remains optimal because the water does not remain in the boiler and is heated again and again. This ensures an optimal taste and aroma of the coffee.
Less limescale, easy-to-clean stainless steel circuit reduces limescale.
Unlimited steam, constant pressure and no damage to the heating element from low water levels.
Steam without boiler
You can make the same fine foam (suitable for latte art) with the Duo PID as you can expect from a boiler system. Frothing with a PID system is slightly slower, and with frothing you will have to bring the steam pipe less deeply below the milk surface to heat and circulate the milk. Home baristas often like it if the milk is not heated too quickly so that there is more time to find the right thickness and circulation of the foam. In addition to lower power consumption, the use of a thermoblock has the following advantages:
Improved energy consumption from 35% to 70%, according to EN60661 test
No malfunctions on heating elements. Ascaso also offers a 5-year warranty on the included steam unit
Waiting time for activation 2 minutes. Our steam unit is ready within 2 minutes of switching on. Once switched on, steam generation is instantaneous. A boiler takes between 15 and 25 minutes from start-up
Constant steam. A boiler takes a few minutes to recover if it has previously produced steam. With the extra thermoblock especially for steam, there is no waiting time to recover. During the whole process it does not lose steam, it is constant for 3 minutes (maximum set for system safety) and then recovers immediately
Clean water in every steam service (no water constantly overheating)
Electronic PID Temperature Control 
The PID control ensures a stable temperature of the water during preparation and makes it possible to set this temperature accurately per degree. The Duo PID version is the most professional version of the Ascao Steel and has the following extra features.
Adjustable in one degree increments
Electronic steam control (ESC)
Standby option is available
coffee timer
Programmable pre-infusion. (0 to 5 seconds)
Select the temperature of the steam group via the display. From 110°C to 165°C
coffee counter
Alarm (Display indicates error type)
Supplied accessories
- Measuring scoop
- Aluminum tamper
- Wooden portafilter with double coffee spout
- Filter baskets (1 and 2 cup filter basket)
- Pressurized filter baskets (1- and 2 cup filter basket)
- Blind filter
- Filter for pods (ese)
- Instruction manual
Unboxing video
Preparing coffee video
Milk frothing video
Video settings menu
Specifications
| | |
| --- | --- |
| Dimensions w/h/d | 270x360x315 mm |
| Assets | 2068W |
| Water tank content | 2 liters |
| Weight | 15 kilograms |
| Independent coffee/steam group | Yes |
| Steam pipe | Stainless steel, ø10mm, Heat resistant |
| Filter carrier | stainless steel ø58mm |
| Pump pressure | Adjustable by OPV |
| Coffee thermostat | Adjustable by PID |
| Steam thermostat | Adjustable by PID |
| Pressure gauge | Yes |
| OPV pressure control | Yes |
| Active cup warmer | Yes |
| PID Control | Yes |
| Volumetric | Yes |
| Thermal cover for groups | Yes |
| Wooden handles | Yes |
Available in three colors
The Ascaso Steel Duo PID is available in three colours. Black, White and Stainless Steel. We can deliver the black version immediately when it is in stock in our webshop. If you would like a different color, we can order it for you.
Order the espresso machine now online in our webshop or make an appointment for a product demonstration at the roastery in Nijmegen. The machine is supplied without a coffee grinder, you will find coffee grinders on this page.
Working with a semi-automatic machine is fantastic, but please note that you need to gain some knowledge for adjusting the coffee and frothing the milk. We are happy to help you with this through workshops or free online webinar.
Reviews
Posted by: Frederik Degryse on 4 January 2023

Heb de Ascaso Steel Duo PID nu ongeveer 1 maand, het is een schitterend, mooi gemaakt espressomachine.
De afwerking is erg mooi én hij maakt ook héél lekkere espresso. De mogelijkheden met pre-infusie, temperatuurregeling zi...

Heb de Ascaso Steel Duo PID nu ongeveer 1 maand, het is een schitterend, mooi gemaakt espressomachine. De afwerking is erg mooi én hij maakt ook héél lekkere espresso. De mogelijkheden met pre-infusie, temperatuurregeling zijn in deze prijsklasse zelden te vinden. Ook de stoom is erg krachtig en continu. Kortom erg tevreden.

Read more

Read less
Create your own review