Airscape Voorraadbus 1 kg (Matte Black)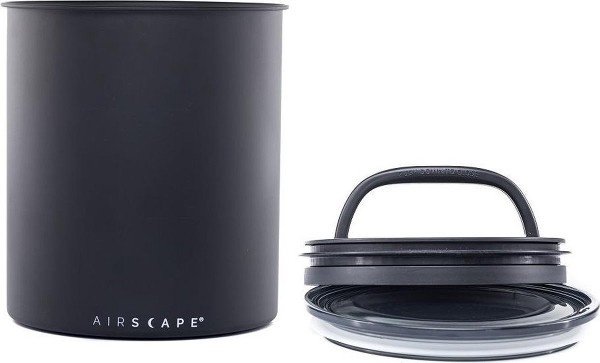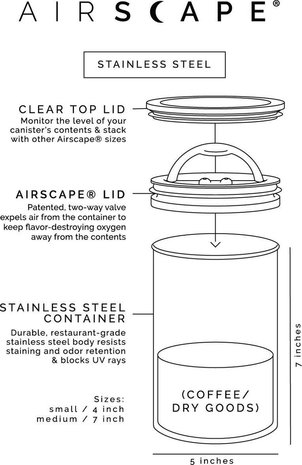 Product description
The Airscape vacuum canister, extra large storage for your coffee
The Airscape storage canisters has a patented vacuum lid that removes the air out of the canister. On the other hand, it protects the coffee inside against external oxygen and smell. This positively impacts the freshness of coffee, and preserves its taste. 
Most storage canisters for consumables are only "airtight", which means they lock the air inside of the canister, together with the contents. The Airscape actually pushes the air out - creating a vacuum - extending the lifespan of your freshly roasted coffee. 
The Airscape is manufactured with sustainable stainless steel and contains two BPA-free lids: one sealing lid and one vacuumlid. The sealing lid is transparant, but protects your coffee against harmful UV-radiation. 
Specifications Airscape Storage Canister 250 grams (Matte Black)
- Capacity: 1000 grams
- Weight: 1247 grams
- Dimensions: 18 x 20,32 x 20,32 cm
- Material: Stainless steel
- Dishwasher safe: no