Sage Smart Grinder Pro (Brushed Stainless Steel)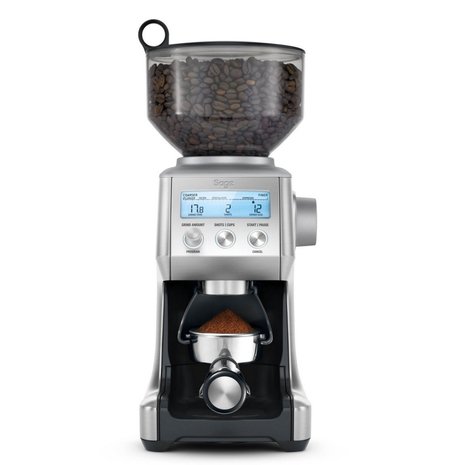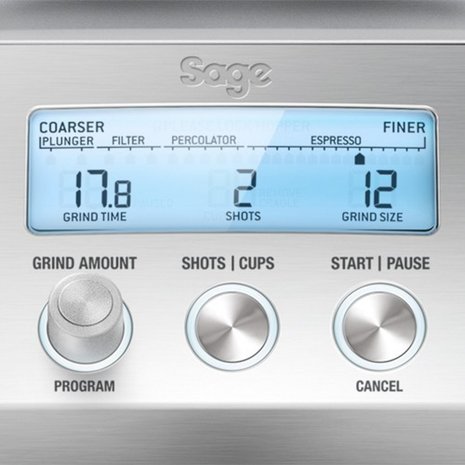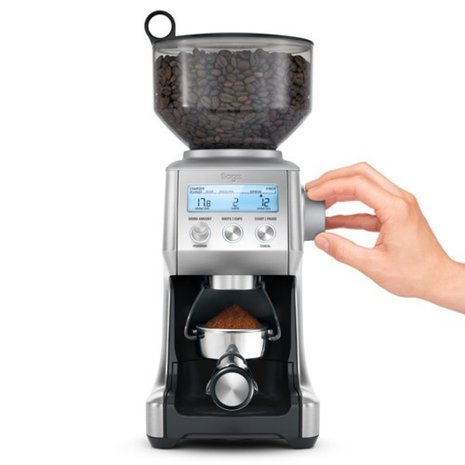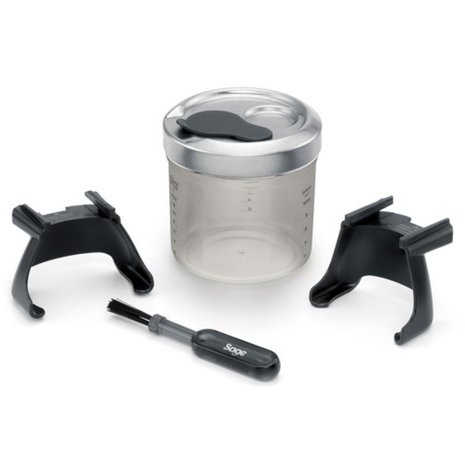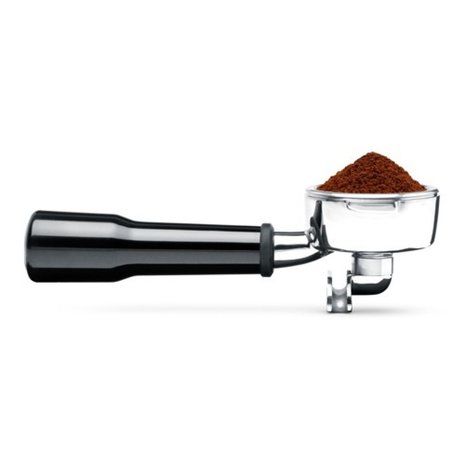 Product description
The Smart Grinder Pro (Brushed Stainless Steel)
With 60 unique settings, this programmable mill with conical grinding elements makes the most of it. Choose 'Cups' for cafetière or filter coffee and 'Shots' for espresso for just the right dose. You can grind directly in a portafilter or airtight container.
Just the right grind
With the Smart Grinder Pro you can grind directly in the portafilter, an airtight container, gold filter bowl or paper filter. The choice is yours.
LCD Display
The LCD screen clearly and concisely shows the grind setting, grinding time and the number of shots or cups selected.
Pre-programmed settings
Thanks to the intelligent settings, you can achieve perfect results with the grinder, no matter how fine or how coarse your coffee beans have to be ground.
60 grind settings
With so many intuitive grind settings to choose from, you can make the perfect cup of coffee, from espresso to cafetière.
Dosing IQ for accurate dosing
PDT (Precision Digital Time) control allows you to adjust and program the grinding time in 0.2 second increments for complete control and always perfect dosing.
Available colors

Black Truffle
Black Stainless
Brushed Stainless Steel

Accessories

- Portafilter holder (small: 50-54mm)
- Portafilter holder (large: 58mm)
- Grinding container with lid and sealing cap
- Cleaning brush for grinder

Dimensions (WxDxH)

16 x 21.4 x 38.9 cm

Capacity

Bean container content: 450 grams

Construction materials

Stainless steel housing
Cone-shaped grinding elements made of stainless steel

Warranty

2-year repair, replacement or refund warranty (at Sage Appliances' discretion)

Settings

60 precise grind settings
Fine grind for espresso
Coarse grind for cafeteria coffee

Voltage

220-240 Volts

Power

1650 Watts
Product specifications
Article number

9009-The Smart Grinder Pro (Brushed Stainless Steel)