Milk Pitcher PRO (20oz/600ml)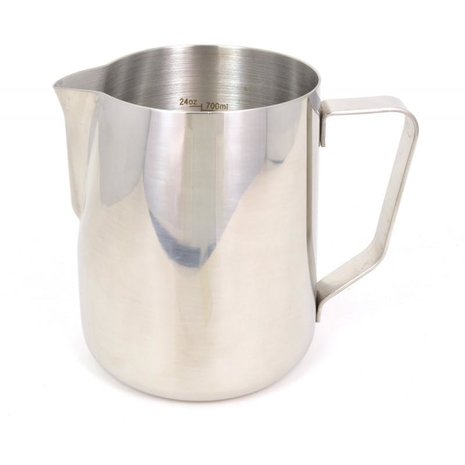 Product description
Milk Pitcher PRO (600ml)
The thick walls improve the jug's durability.The ergonomic handle is designed to make steaming milk a comfortable task for the busy barista. The pouring spout is angled to allow for smoother, consistent latte art pouring.
Etched into both sides of the jug interior are volume measurements in millimetres and ounces. By using these as a guide instead of guessing, you can reduce milk waste and save money.
This Rhinoware jug is dishwasher safe, but hand washing will keep it in the best shape for many years.