Rhinowares Double Spout Espresso Shot Glass with Handle (2.4oz/70ml)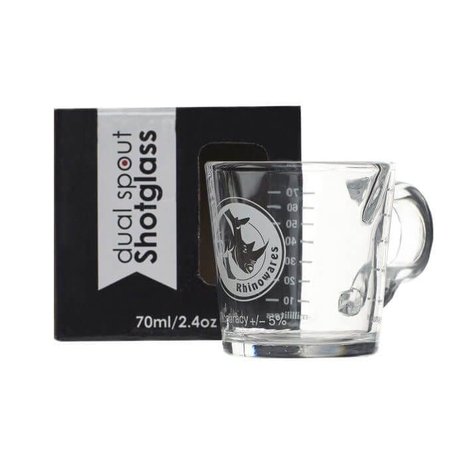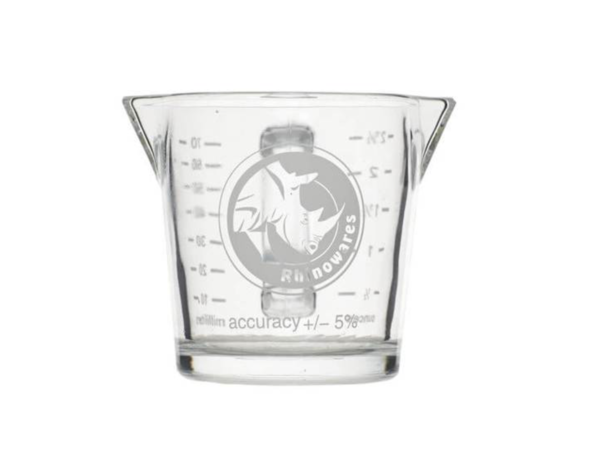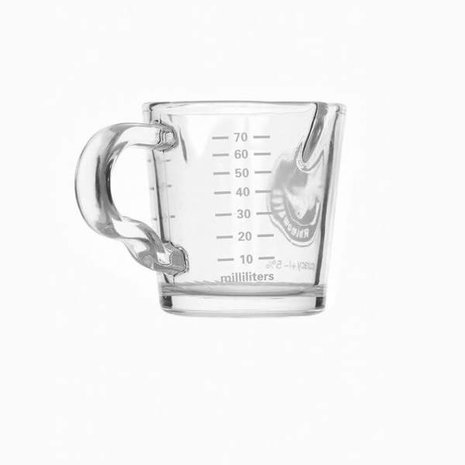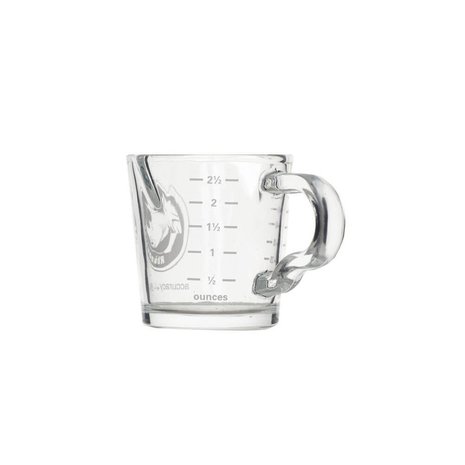 Product description
This 70ml (2.4 ounces) espresso shot glass from Rhinowares has everything you need; a handle and two pour spouts! Graduated marks read in ounces and milliliters for all your measuring needs. Ounces are marked at every 1/2oz. Millimeters are marked at every 10ml. This double spouted shot glass is ideal for pulling double shots. The handle protects your hands from the heat, and graduated marks make measuring a breeze. Now with an updated handle design for ease of use.
Features
Double spouts and a convenient pouring handle
Graduated marks in ounces (.5oz increments) and milliliters (10ml increments)
Accurate to within +/-5%
Dimensions: 72mm diameter across the top of the spouts, 60mm tall
Rhinowares logo
Please note: Not suitable for dishwasher, hand wash only.